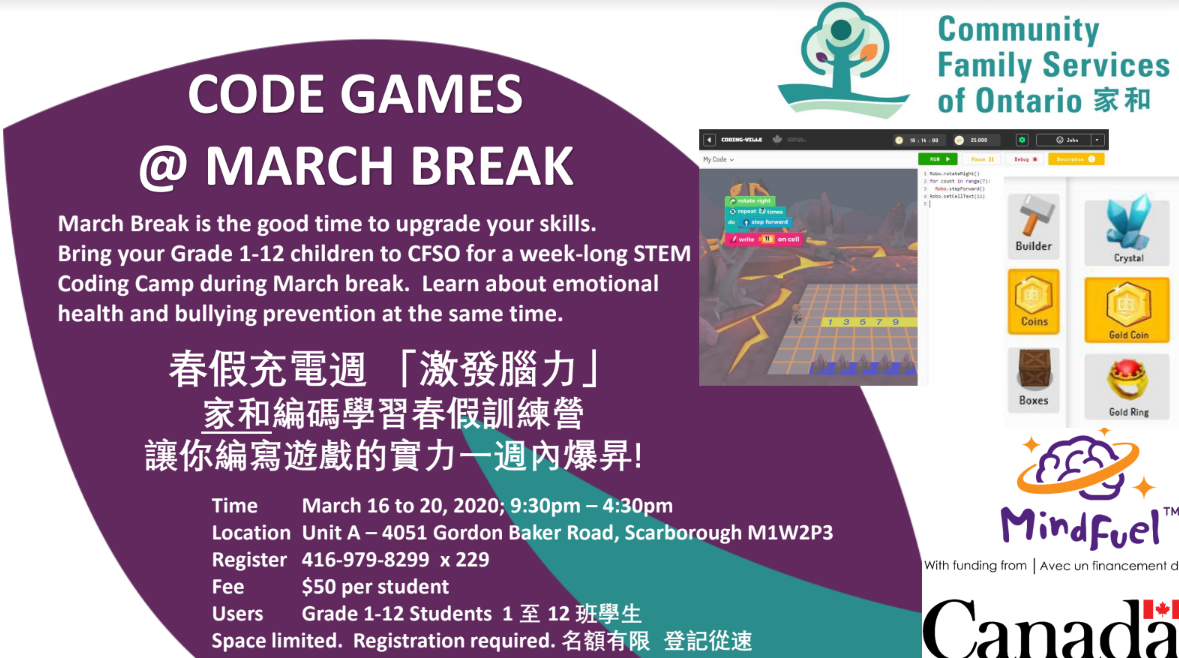 Date
May 13 2020
- May 21 2020
Expired!
Time
9:00 AM - 5:30 PM
May Coding Camp
May Break is the good time to upgrade your skills.
Bring your Grade 1-12 children to CFSO for a week-long STEM Coding Camp during March break.  Learn about emotional health and bullying prevention at the same time.
春假充電週 「激發腦力」
家和編碼學習春假訓練營 讓你編寫遊戲的實力一週內爆昇!
Time: 9am to 1pm and 1:30 pm to 5:30 pm Tuesday, Wednesday and Thursday for two weeks 
Location  Unit A – 4051 Gordon Baker Road, Scarborough M1W2P3
Register  416-979-8299  x 229
Fee:  $20 per student, non-refundable
Users:  Grade 1-12 Students  1 至 12 班學生
Space limited.  Registration required. 名額有限  登記從速